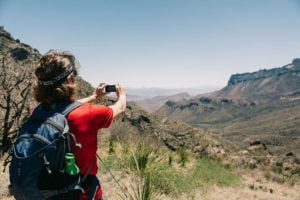 If you are given the choice of picking between two things, what would you do?
First, you can spend hours on a free day on your tab or smartphone to continue unnecessary group chats that consist of dramas of what happened to your friend on a certain regular occasion, watching not-so-fun YouTube videos, and casually snacking on a high-calorie soda.
And the second, packing your put aside backpack, wearing a comfortable pair of jeans & short sleeves, and looking for ideas to rock the best backpacking in Texas.
Since you are reading this piece of writing, I'll believe you belong to category two. And as a person who would do the same, I want to share a few spots from Texas that would make you fall in love with trekking and remind you of the beauty of taking long walks. So, ready to discover some of the hottest backpacking locations in Texas?
7 Locations for Having the Best Backpacking in Texas
The spots I'll be sharing have their unique rewards that you'll love by the end no doubt. Let your leg carry you to these beautiful destinations that are definitely going to be the sweet memories from Texas for you and anyone who loves backpacking, camping, trekking, or simply long walks.
You'll Fall in Love with The Lake View at Cross Timbers Trail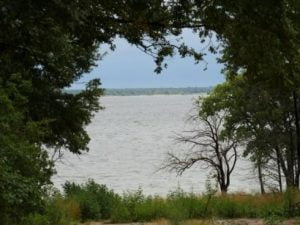 Being up from the water level there the rocky ledges from where you can have a magnificent lake view. And to forget the awestruck windy feel of blackjack oaks forest.
It's the Cross Timbers Trail that resides in Lake Texoma with a 14-mile length. The elevation change won't be more than 150 feet. And so, you would love the moderate pace, pretty easy trip to this trail.
It should take around a couple of hours for one to reach Lake Texoma from Dallas. There's also plenty of parking available in the trail. And you can very well enjoy some fabulous backcountry camping fun for not more than five dollars of overnight permit.
Lyndon B. Johnson National Grassland to Relish the Best Backpacking Loop in Texas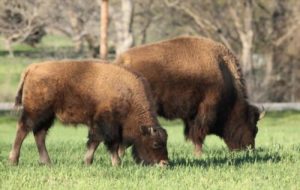 The trails are multi-use type in Lyndon B. Johnson National Grassland. It covers a bit more than 20 thousand acres. It's barely 90 miles northwest of Dallas. Also, the trailer system is quite complicating. Thankfully, colorful paints are used for marking the trails. You simply need a full-color print map to not get lost. A GPS can also help you to stick with the route.
People love to take a 3-day lollipop loop here with the trails that are mix and match sort. It's a relaxing kind of journey that you'll want to start from the TADRA Point Trailhead. Take a five miles hike to reach the Yellow Trail to Piney Woods.
Another half mile will bring you to the outback gate to continue with a blue trail. Next, you would want to visit the Valley View Camp that's 4.5 miles hike journey from the blue trail. Enjoying a tent time here will be lovely.
The orange trail will be a half-mile backtrack route. And you will again get deposited towards the Blue Trail. Visit the Haunted woods here for a thrilling experience or skip if you want to. And finally, you'll be retracing steps to get back in TADRA Point Trailhead. All of these would need three days generally.
The Ray Roberts Lake State Park for a Cool Shaded Trail Trip During Warmer Days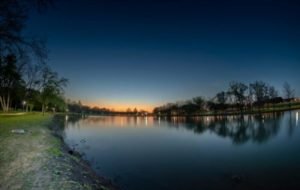 From Dallas, it takes barely an hour to visit Ray Roberts Lake. A three-day weekend trip here sounds fabulous as you get the weekend to enjoy the most out of its excellent trail system. It's super smooth and maintained perfectly for a warm day trail. The shades are enough to keep you cool during the hot day.
Here you can enjoy three moderate loop trails. Another ten-mile one-way trek will take you to Lost Lake that's actually pretty worth-it with a breathtaking shoreline scene of Ray Roberts Lake.
Just be a bit mindful of the fact that there will be many bikers and equestrians using the trail too. You can also spend the night for 15 dollars at the Isle du Bois unit boasts. They have more than 50 walk-in campsites. The charge does not cover the entrance fee for a daily state park.
Breathtaking Secluded Forest & Many Road Crossings of Lone Star Hiking Trail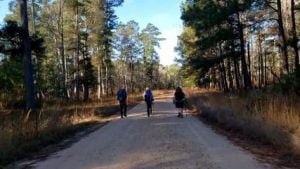 This one is the only longest-distance trail in Texas with a snake-like route. The trail is mostly flat. The running streams that fall in route as well as the Lake Conroe banks are fascinating enough to make the long trail worth an experience.
The secluded forest is beyond just a few miles. Following a few loops on the western end will be enough instead of trying the whole thing. Also, the road crossings are great for running shuttle.
The Lone Star Trail is a fun backpacking option that also lets you enjoy dispersed camping in trail, wherever you want. However, there are designated spots for camping during September mid to February first.
A Challenging Hiking & Camping Trip to Outer Mountain Loop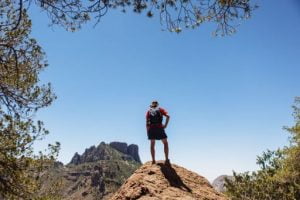 For an experienced and confident hiker, the Outer Mountain Loop surely falls on the list of best-backpacking destinations in Texas. It's quite a strenuous trail that lacks water and can reach a temperature of 20 degrees with losing elevation.
You need to drive for more than just a few hours to be able to drink water. As there are bear storage boxes kept on the trail's different ends. Also, there is dispersed camping allowed in backcountry zones and there are multiple of them.
You need to get out from the Chisos mountains to reach the camps. Each zone has limited hikers. In short, it's definitely a very challenging one that you'd want to try after thinking wisely.
Walk Along the Solidified Dinosaur Tracks at The Dinosaur Valley State Park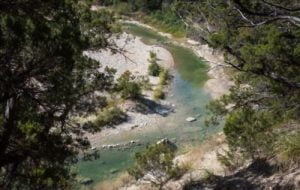 If you are out for the backpacking trip in Texas with some sighting on dinosaur's history then this one is the way to go for. Kids love such trips, so make sure you include them as well. The fossilized dinosaur tracks are definitely something to be amazed at so this will rock as a family outing plan.
There are also campsites available that charge around 15 dollars for each night spend. And also, you need to pay the park entrance fees, which is around 7 dollars. After wading across the river, you'll reach the campsites with some adventure on way.
The 7.5-mile Cedar Brake Outer Loop is a moderate one that you need to include for checking out. Also, there are many other fascinating things here such as river crossing, cactus gardens as well as creek beds. Those who love to watch birds, don't forget your binoculars as this spot is amazing for birding.
Make Memories of Hiking, Camping & Fishing at The Colorado Bend State Park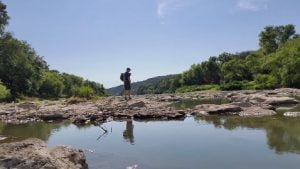 A three-hour drive from Dallas will take you to Colorado Bend State Park, one of the most wonderful places with mesmerizing vegetation, creeks, and waterfall. Two primitive campsites and 35-miles trails are here.
Also, the Gorman Falls is one of the finest swimming holes you need to check. The same goes for Spicewood Springs. Anybody who loves bass fishing also needs to check the Colorado Bend. There's no need for fishing license state parks. And so, it's a must-try spot in Texas for those whole love fishing, camping as well as hiking.
Wrap Up
And that was my favorite 6 best backpacking in Texas spots. You can bring along a few buddies. Or choose to go with your family. A solo trip would also not be a bad idea. From Dallas, you can try different routes and reach some of the most fascinating backpacking places to spend the weekend.
Best of Luck Planning Your Adventure & Don't Forget to Make Lots of Memories Once You Reach.
Philip Robert is an avid camper and hiker who loves nothing more than spending his weekends camping and hiking in the mountains. He has been camping and hiking since he was a young boy and has never lost his love for the outdoors.
Philip is a firm believer that there is no better way to connect with nature and get some exercise than by spending time in the great outdoors. He is always on the lookout for new trails to explore, and loves sharing his experience with others.
"MyOutdoors.net" is a place where you will find a comprehensive guide you need to know about camping and hiking. Philip has the knowledge and experience to help you enjoy the great outdoors.