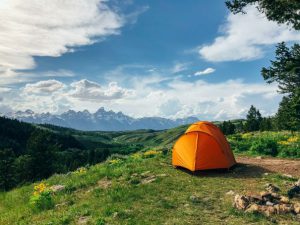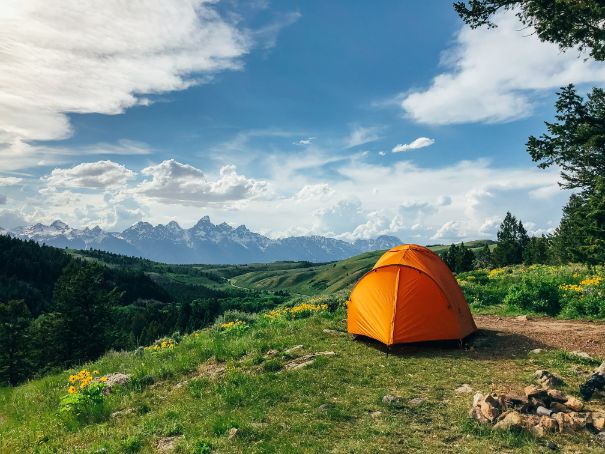 Do you know what I love better than spending my vacations at luxurious suites or packages? Camping on a starry night at the hottest adventure hiking spot. Campers will never run out of feelings when it comes to hikes, swims, and sights.
And you must be someone from the category to be reading this writing. I'm guessing an expected night out at your favorite spot is coming up. And so, you want to know ways on how to make tent camping comfortable. Yes, we'll be talking about that.
How to Make Camping More Comfortable: Real Life Hacks & Ideas
Enjoying camping is not limited to those who love outdoorsy excitement. But it also pleasures those who are not so into outdoor stuff but loves sleeping in the wild.
Virtually anybody can become a fan of camping. So, no matter if you are a looking-forward-to-join type of person or an already-preparing-for-a-trip kind of folk, these hacks will surely impress your thoughts. Look Forward to It!
Comfortable Placement is Necessary
The ultimate answer on how to make tent camping more comfortable relies on your sleeping plan. A spot that is uncomfortable to place your head and body over while taking a nap can really make the whole mood spoil. So, you should make the effort to make your camping setup comfortable and clean.
Campers often neglect this key point. They just simply set up their tent in one place and follow the permeant foundation rule for its existence.
A freestanding tent can be easily taken down and move around. So, you can easily get it back on another different clean location with other angles and positions. And the most awesome thing? You don't have to suffer from wind and rain because the tent is just unmovable from its place.
Make Space for Work & Kitchen
Have you ever thought about how can I make my tenting more comfortable with the kitchen and working space? Is it even possible to have extra space for other stuff other than just sleeping inside the tent and making a fire to dance circling it? Of course, it is possible, you just need to know the right way.
You can get a camp table for the extra secondary shelter. This will take your comfort level to another zone. This is even better with backcountry camping.
Let's face it, making food on the ground can be pretty bothersome. But with a table, you don't have to worry about dirt and sand getting inside your food. Also, we all know that pots on the ground can cool down too fast.
You can use plywood when camping in the snow. A 16 inches wide piece can work as a perfect tabletop.
Another cool trick that my father loved to follow was bringing a frisbee into a campsite. I know you must be thinking it's for entertainment. But no, it was more than that. I've seen my dad use it as an extra cutting board, sometimes the plate to eat food and also a wash station. It really works, try it the next time you go camping.
Gears That Are Your Camping BFFs
Enough of asking how can I make camping more enjoyable. You also need to think about important stuff. Like the gears that will play a lifeline for your camping story. There are quite a few important gears or tools that you must accompany along.
Cloth lines To Hang Gears & Clothes
There's no point in having a bunch of gears and clothes if you can't manage when they get damp or scattered. And so, one piece of equipment that you should never miss out from your comfy camping must-have list is a clothesline. Yes, this simplest gear can be ideal furniture that you can create with basic paracords. And then keeping your gears and clothes aired out as well as organized will be plain as water.
Lighting for Some Mood
We are talking about comfort and there's no way that this is possible without a mood-making lighting piece.
Yes, simple ambient lighting could be created using an LED lantern. This is a great addition that can bring a surprising degree of comfort especially when you camp with kids. You can simply hang the piece inside the tent or any secondary shelter. And see the magic it brings instantly.
A Basic Food Container
Do you know an interesting thing about the bear country's national parks? There are signs and signals that says to keep the garbage away from bears, it could kill them!
Don't be shocked because this is extremely true. Bears locating human food or trash start to show indifference to their natural forage instincts. And so, the campsites nearby fall into a really dangerous zone that could get raid by bear anytime. So, the need to relocate or exterminate these bears seems to pop out.
Having a ready-made food storage container can be a cheap and mind-blowing way to stop anything sad from happening. You can sleep with the peace of mind that no raccoon is having dinner with your oatmeal. Also, you are not causing harm to our lovely environment.
Hammock for WildAdmiring
Taking a camping trip without having a wish to stay outside just enjoying the view is pretty boring. Having some sort of gear or furniture that comes with minimal weight but maximum comfort for laying in the wild outside is certainly a great idea. A hammock is asingle piece gear that can be the ideal backcountry sofa to chill and drink pina colada.
Fire Warming Your Heart, Soul & Camp
No matter where you are going camping or who is coming along, there cannot be a perfect camp trip without gathering around the fire. This is being a sign of true camping and nobody knows why it is that way for how long time. But people really enjoy it.
A campfire is a wonderful thing that can bring communities together and bring comfort with warmness. There's no physical thing that can accompany that sense of warmth that campfires create instantly on a trip.
Here're some short tips for creating campfire:
Don't use big logs that could not burn without vast fire.
Proper tinder can be ideal for well-burning and controlled fires.
Campfire is not a place for trash.
Use fire pans for areas that are too dry.
Tricks to Stay Warm at Night
Before going to bed have something light to eat. The digestion process will warm you up internally and keep your body comfortable for a night out.
Avoid drinking alcohol on camping trips. Something warm can be pretty relaxing instead.
You want to do some light exercise before actually going to sleep.
Wear long lingerie and dry socks to keep yourself warm and cozy.
If the temperature is pretty low, wear a warm knit hat before going to bed.
Use closed-cell foam pads beneath the sleeping ones. These will create additional insulation.
Conclusion
And that was how to make tent camping comfortable with some really cool tricks and notes.
I hope you are going to use them well for your next camping trip. There are many more things you need to learn about camping as a first-timer. But there's no such perfect learning than knowing from experience. So just enjoy your trip to its fullest and in the meanwhile., you'll learn some meaningful facts and hacks about camping yourself. Good Luck!
Philip Robert is an avid camper and hiker who loves nothing more than spending his weekends camping and hiking in the mountains. He has been camping and hiking since he was a young boy and has never lost his love for the outdoors.
Philip is a firm believer that there is no better way to connect with nature and get some exercise than by spending time in the great outdoors. He is always on the lookout for new trails to explore, and loves sharing his experience with others.
"MyOutdoors.net" is a place where you will find a comprehensive guide you need to know about camping and hiking. Philip has the knowledge and experience to help you enjoy the great outdoors.