Camping has to be one of the most amazing things that I chose to engage in whenever there's enough time in hand for me to just relax and release.
From quite a few chances to have some of the best camping experiences, what I can say is that people tend to spend a lot on gear while they can choose to save. But simply end up spending more because they are less aware of when exactly is the best time to buy camping gear.
You guessed it, today we are not going to learn any camping tips or hacks but focus on being a little sneaky when those amazing sales take over and allow us to save a good amount that could have gone down that expense lane otherwise.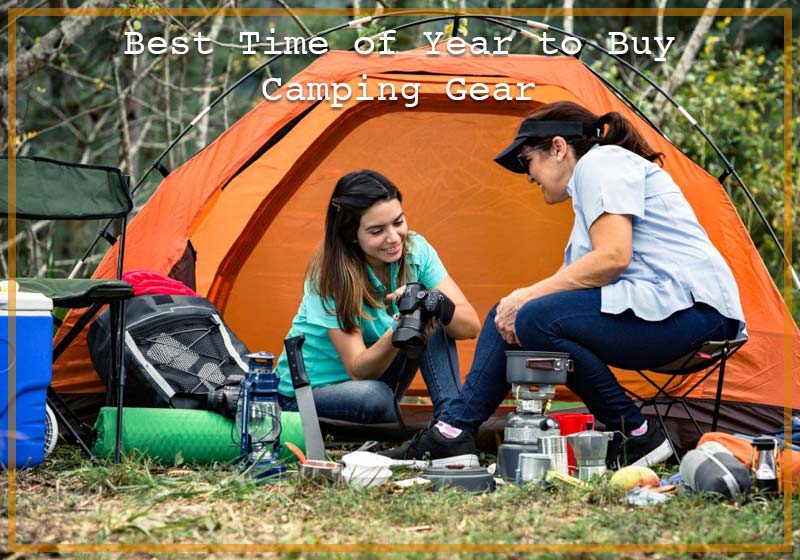 The Best Time of Year to Buy Camping Gear Discounted Price
Most of us plan a camping trip during the summer. And the best time to buy camping gear for such period plans could be June. If you have a friend in shopping and retail jobs, ask them about it and they'll agree. Usually, this is the month when all fabulously discount prices on camping gear start to bloom.
And people who know about it are fast to grab the chances. And hold your breath, the discounts are usually up to 50% off. Amazing right? Now if not 50%, in average it should be at least 24% reduced. And You can be one of the lucky purchasers too.
However, there are people who are great procrastinators! And thanks to that unwanted habit, everything ends up becoming important at the last moment.
Or perhaps the camping plan decision was taken almost at the end of the season. If that's you and basically, the chance to grab a good deal seems like gone in vain as you are pretty late now, actually there's still hope. Because generally, campers often find some fine deals during August as well.
Now even after knowing when is the best time to buy camping gear, it may come in no use for you. Because camping plans are not bound to be during the June to august session. And if that's the case, figuring out about some occasions when retailers throw gear discounts would be helpful.
So, the rest of the piece will be about that basically!
Opposite Natural Season Shopping Helps to Save Quite a Bit
This is something that also needs a bit of luck on your side. Basically, what you want to do is opt for wintertime camping gear shopping when it's still summer. And similarly, trying to find gear for summertime camping when it's still winter season.
This opposite natural season shopping tip really works! Because simply there's less demand for gears during the season they are not for. And so, retailers tend to give it away in less pricing.
Now one problem here is that you may not find very favorable options. Usually, things that are left in stock get a low-price tag this way. However, giving it a try is never a bad idea. Because who knows, you may end up finding something useful for the upcoming season camping trip that's been on your mind and wish list.
End Of Season is a Great Time Too
Now, this has a lot to do with where exactly you live around the world. Because that relates with the seasons you have there. And depending on those seasons, there are certain events that might get you great deals.
For example, if we talk about the US, usually from August to September, it's the end of summer season. And that's when all the great sleeping bags and hammocks for summer get available on a sale price.
Then it's usually winter ending time during March to April. And that's the sweet spot for grabbing some amazing winter season gears such as heated gloves as well as boots.
Now you have to keep in mind, the seasonal sales will vary from location to location. For example, in Death Valley, the winter starts a bit late compared to Rocky Mountain National Park.
To get cheap camping gear that is needed to be disposed of soon, for example, tents, such season end buying hacks works fabulously.
Take Full Advantage of Black Friday & Cyber Monday
If you live in the US, you'll already know how big of a deal the sales and shopping become during thanksgiving period each and every year. And the most exciting ones are the annual shopping schemes, Cyber Monday and Black Friday.
It's now a global thingy and so, you are going to get some amazing deals if you pay enough attention during the day right after thanksgiving, basically Black Friday. So, if you are asking when does camping gear go on sale with the most flexible prices, then this is it!
There are also year-end sales that most well-known gear retailers try to hold during the winter holiday season basically. So, make sure you have your eyes on buying camping gear before the new year hits and right after Christmas.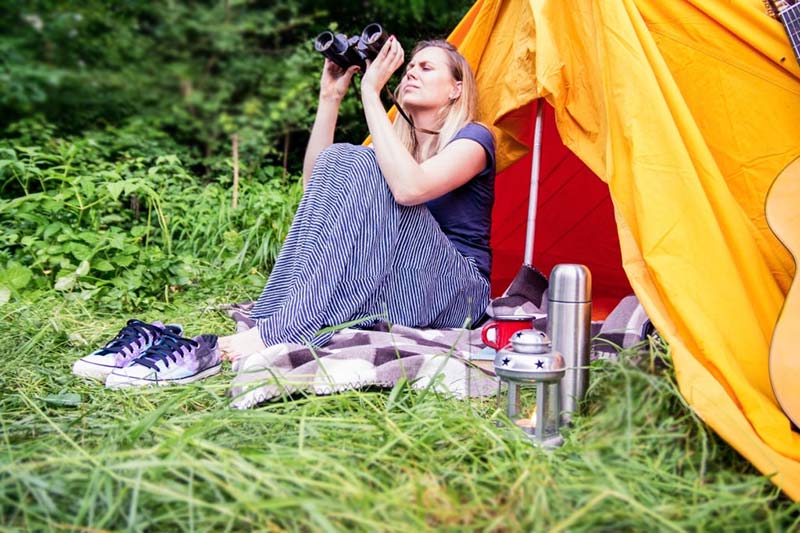 Wrap Up
So, we were able to talk about the best time to buy camping gear and now, you can most probably decide for yourself when to get all those stuffs purchased. There's no harm in getting things in offer price and save a good amount from the camping trip to perhaps go on another one next season?
Well, you have the right to decide what to do with that saved money. Oh, if you want to be really cheap, trying secondhand camping gear can also be an option.
But then again, for those who are more likely to have quite many camping trips in the coming days, it's best to invest in new ones that include the latest technology and great lasting quality. Rather than somewhat worn-out gears.
That's all for today, see you on some other wild activity conversation soon. Bye!
Philip Robert is an avid camper and hiker who loves nothing more than spending his weekends camping and hiking in the mountains. He has been camping and hiking since he was a young boy and has never lost his love for the outdoors.
Philip is a firm believer that there is no better way to connect with nature and get some exercise than by spending time in the great outdoors. He is always on the lookout for new trails to explore, and loves sharing his experience with others.
"MyOutdoors.net" is a place where you will find a comprehensive guide you need to know about camping and hiking. Philip has the knowledge and experience to help you enjoy the great outdoors.