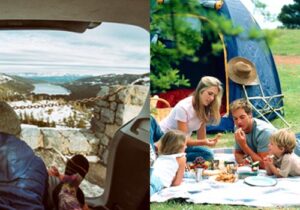 Camping is always the best part of enjoying the vacation. There are two types of camping that are getting popular nowadays: car camping and tent camping. So, car camping vs tent camping: which will be the most suitable?
The suitability of camping depends on the weather and the place you are selecting for camping. You also need to have proper camping equipment to make it a successful camping event.
In this article, you are going to learn about car camping and tent camping facilities with a head-to-head comparison. Moreover, you will get some FAQs related to this topic. So, let's get started.
What is Car Camping
Car camping is not just sleeping in the car at all where some forget to enjoy the camping while being in sleeping. So, you need to come out of this misconception. The beauty of car camping can be expressed in a way that you can bring all the necessary gear and stuffs to enjoy on-site.
Basically, car camping is a type of camping where people use a modified car to sleep and sit in the car in rough weather also. You can go wherever you want with your car and set a camp wherever your car can go.
Pros and Cons of Car Camping
There are some pros and cons of car camping that you should know as you are planning to go out with your camping car. So, the pros and cons of car camping are-
Pros
This is one of the best ways to camp outside to ensure safety.
If you are planning to camp instant and want to go out, there is no better way to choose a car camping.
Car camping can deliver extra fun as the weather doesn't make any difference in camping.
You will have extra space in the car camping.
Cons
You won't have the feeling of backpacking or tracking while in a car.
Sometimes your car may not go into a place that is required only foot track.
A car is tough to clean, and it needs to be cleaned every time you come back from a tour.
Car camping for beginners may cause some extra hassle.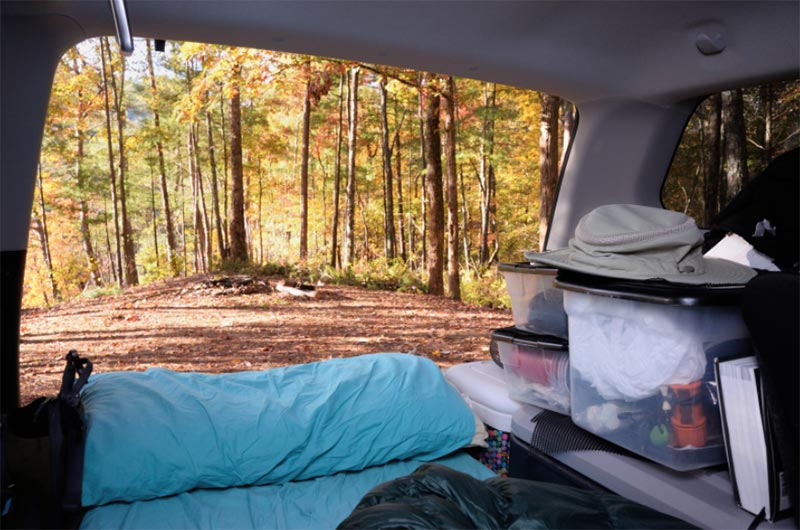 What is Tent Camping
A camping that is consist of a tent, a sleeping bag, fire starter, water bottle, and other important stuff is known as tent camping. You can carry the necessary tenting equipment with you in a backpack.
A tent camping is charming and quite adventurous and full of enjoyment. Moreover, it is very cost-efficient.
Pros and Cons of Tent Camping
There are some pros and cons of tent camping that you should know. Here are the pros and cons of tent camping down below-
Pros
You can make a tent anywhere you want on a flat surface.
Tent camping is user friendly where you can easily install a tent. Even, a beginner can also start tent camping without training.
This is a convenient type of camping and suitable for summer season.
Cons
Not super secure to camp in dangerous places.
Weather oriented. That means- in bad weather, it will be tough to find a suitable place for camping.
In heavy rain or snowfall tent camping might not be that much suitable.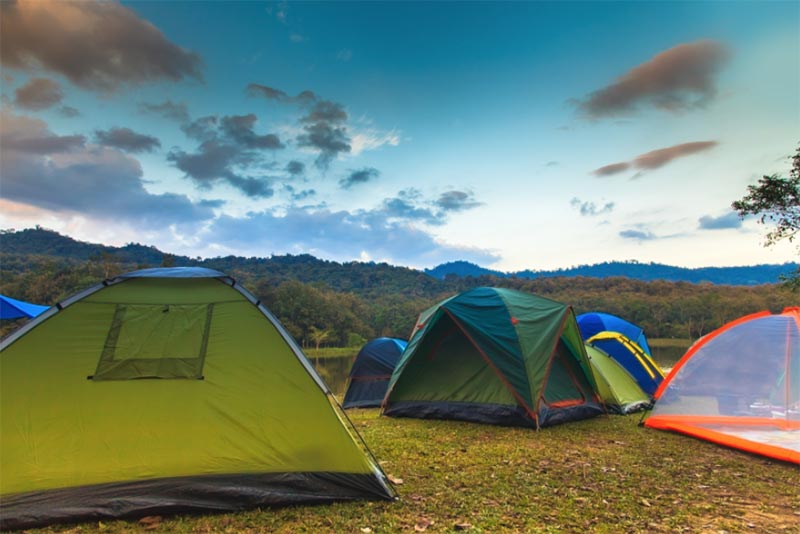 Head to Head: Car Camping vs Tent Camping
As you have already known about the pros and cons of tent camping and car camping now it's time to compare them in a table so that you can make a decision to choose the one. So, let's check the comparison table.
| | | |
| --- | --- | --- |
| Topic | Car Camping | Tent Camping |
| Suitability | There are some places where you can't go with your car. | It is suitable to bear every possible place you can reach on foot. |
| Budget | The Camping is costly as most camping cars are highly modified. | Tent camping is cheaper compared to car camping. |
| Comfortability | You will get more comfortable as you can arrange a bed with a mattress in your car. | In a tent camping, you won't get a comfortable bed but you will get mental peace. |
| Safety | Car camping is safer. | Tent camping is less safer. |
| Price | Camping-car is going to cost you huge. | Tent camping will cost you a minimum. |
Does Weather Make an Effect on Camping?
Whenever you are going out camping, you should know that weather can ruin your plan if you don't choose the correct camping type. So, how's that possible? Look, if you are outing in a winter season where snows are falling, and there is hardly any place that is uncovered with ice. Same for the rainy season where you won't find a dry place. In that case, tent camping is not possible.
On the other hand, tent camping is the most preferable camping type in the summer season whatsoever. So, choose your camping type according to the weather to get the enjoyment fully.
Related FAQ's 
 – Is a tent necessary for camping?
If you have a car capable of camping, you should not buy a tent. But, if you want to live outside of your car or you don't have a camping car, then a tent is the most suitable thing to camp.
 – Why is camping in a tent better?
A tent is better for camping because it has the easy portability feature and in the summer it helps to camp comfortably.
 – What are the Two types of camping?
As you have already known, there are two types of camping that affiliate with other types of camping. They are- Car camping and tent camping.
 – Is tent camping better than RV camping? 
It depends on the enjoyment you wish to have as the type of camping is different for rv and tent camping. When you want to have yourself in open field or in a jungle then tent camping is a better option to enjoy.
Final Note
Hopefully, you can now differentiate between Car Camping vs Tent Camping, and you are ready for your camp tour. If you are on vacation, then there is no other best way to enjoy the vacation but to select camping. All you need to do is that- you should always avoid the camping mistakes to make your tour enjoyable.
Philip Robert is an avid camper and hiker who loves nothing more than spending his weekends camping and hiking in the mountains. He has been camping and hiking since he was a young boy and has never lost his love for the outdoors.
Philip is a firm believer that there is no better way to connect with nature and get some exercise than by spending time in the great outdoors. He is always on the lookout for new trails to explore, and loves sharing his experience with others.
"MyOutdoors.net" is a place where you will find a comprehensive guide you need to know about camping and hiking. Philip has the knowledge and experience to help you enjoy the great outdoors.